'Betty' from 'Alien: Resurection'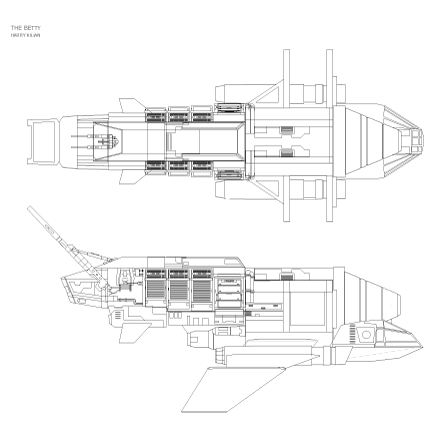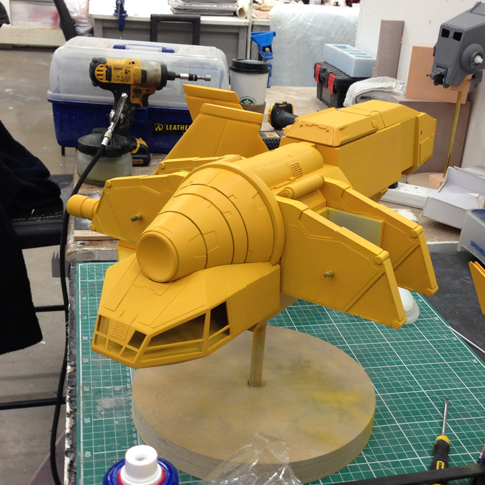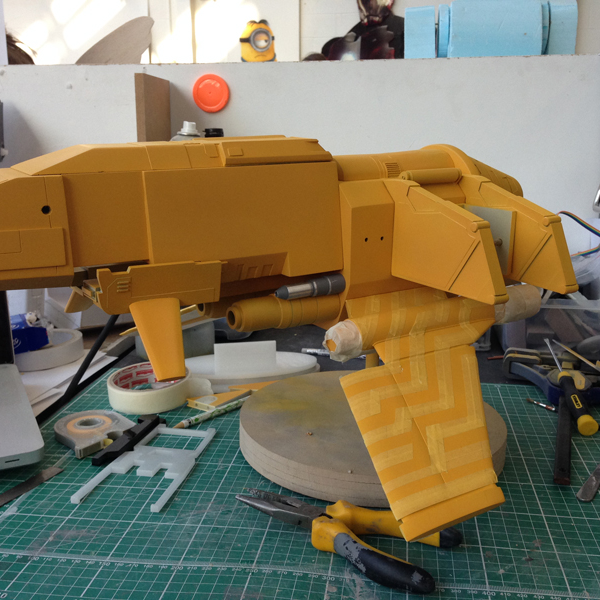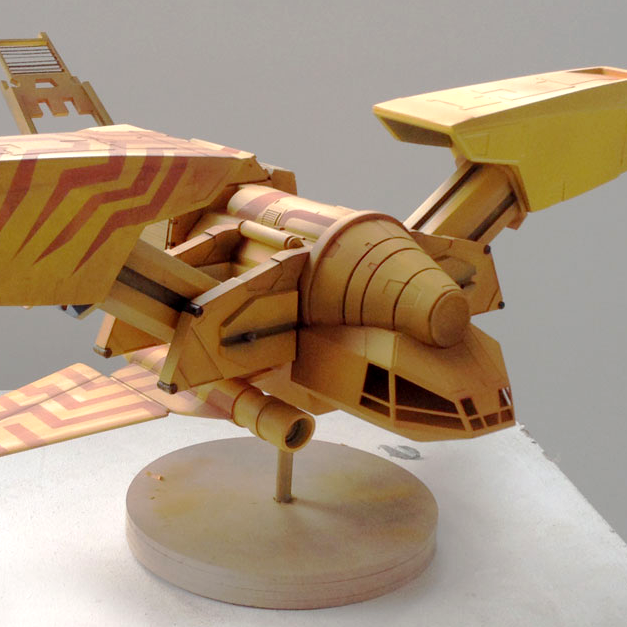 This was a personal project to build 'Betty', transport ship from the movie 'Alien Resurrection', and probably my favourite spaceship design ever. I built 1:36 scale model replica of the spaceship from acrylic, chemiwood, resin and ABS. For the paint finish I used airbrushed enamel and washes of acrylic to create an aged effect.
See more progress pictures here
Lifesize model of M-O from WALL-E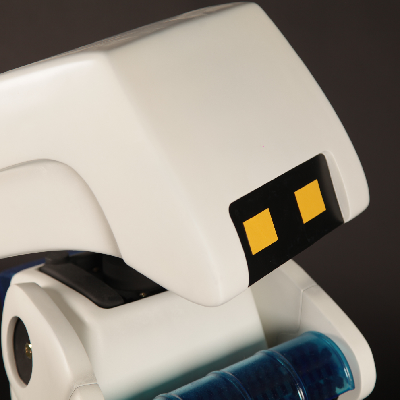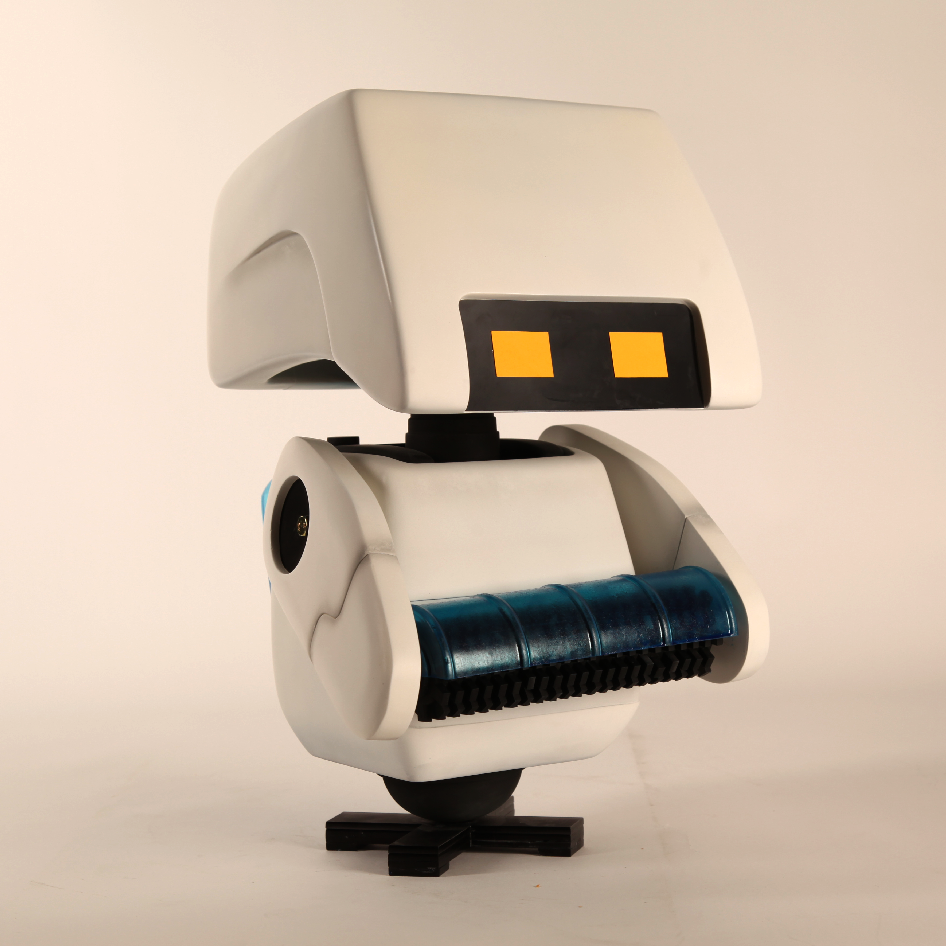 This was a personal project to build a fullsize model of M-O(Microbe-Obliterator), a character from the movie Wall-E. Using Rhino3D I created a CAD model based on reference in the film and reference provided generously by a Pixar employee. The build took about 4 months.
Iron Giant Heads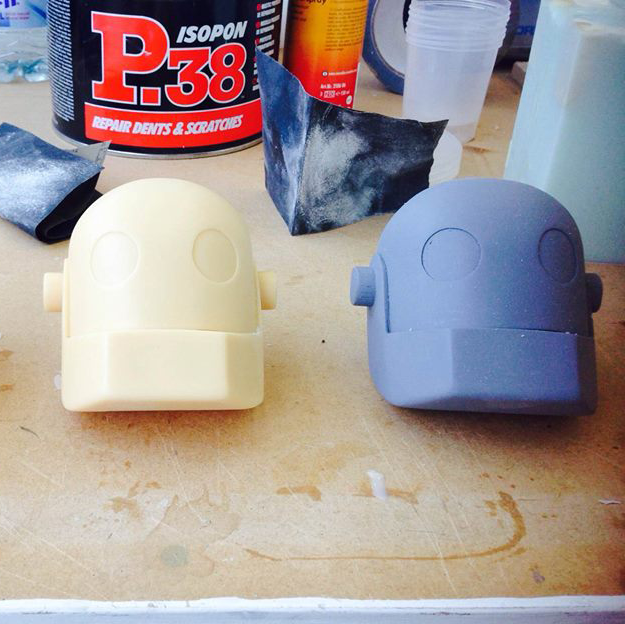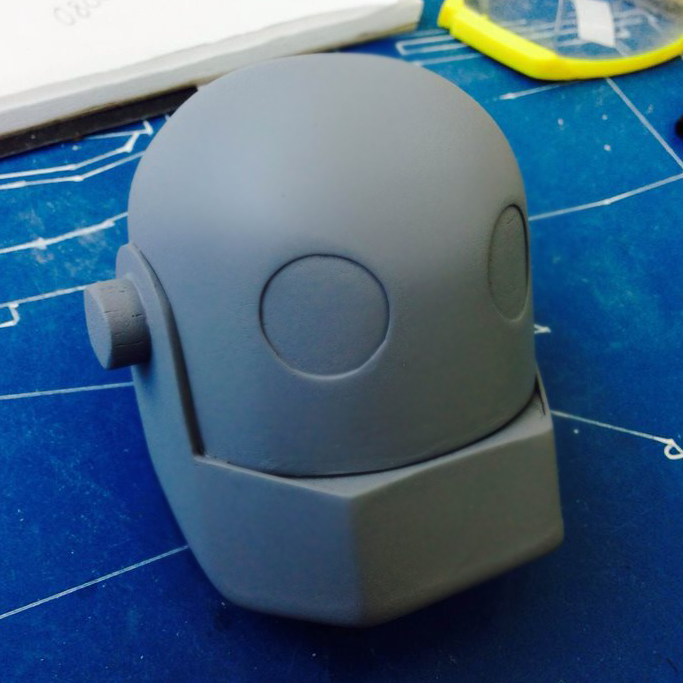 This was a fun personal project to produce a run of resin heads based on the Iron Giant. I built the master from chemiwood and vacuum formed ABS. Casts were then produced in polyurethane resin.